On the afternoon of February 16, Zhou Xi 'an, vice governor of the provincial government, went to Tongdu to inspect and guide the prevention and control of the epidemic and the resumption of production.
Vice governor Zhou Xi 'an first inspected the publicity platform for epidemic prevention and control and the temperature monitoring and registration platform set up by the company, listened to chairman Yang Cheng's report on the epidemic prevention and control work, and then inquired about the relevant prevention and control work mechanism, personnel control, staff return to work, verification and arrangement of the company.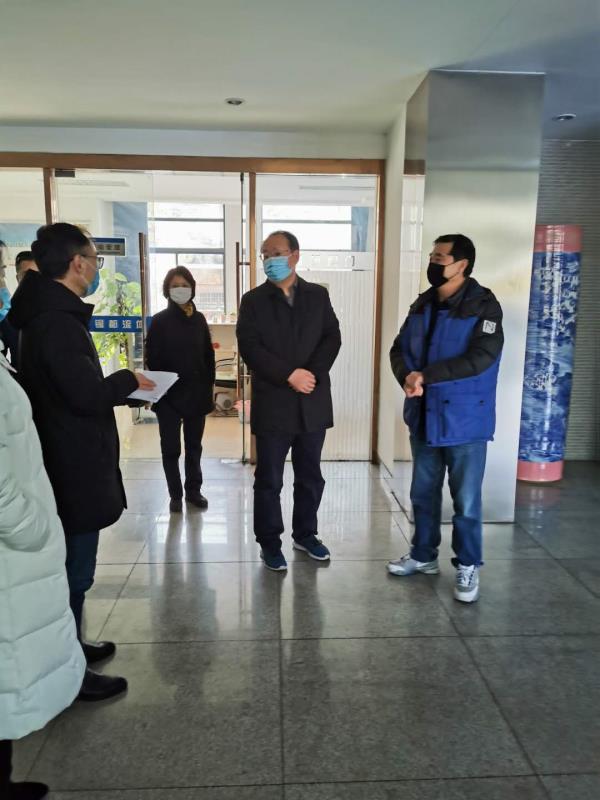 Yang Cheng, chairman of the board of directors, reported to Zhou Xi 'an and his party the measures to prevent and control the epidemic and to resume production. Companies to return to work in the most severe Ge prevention measures, to keep the outside personnel protective disinfection isolation levels, body temperature test level, clearance, converged off "and so on four levels, to ensure foolproof. Implement the epidemic prevention and control system, protect the safety and health of all employees, strictly control the epidemic, resume production, and minimize the epidemic losses.

The situation of fighting against the epidemic situation is still very grim, Tongdu fluid called on all the staff and party members, to Xi Jinping series of speeches as the guide, adhere to the idea of not slack off, action is not relaxed, measures are not changed, overcome difficulties, win the fight against the epidemic, production and management double victory!